Back to listing
Crane's Pie Pantry, Restaurant & Winery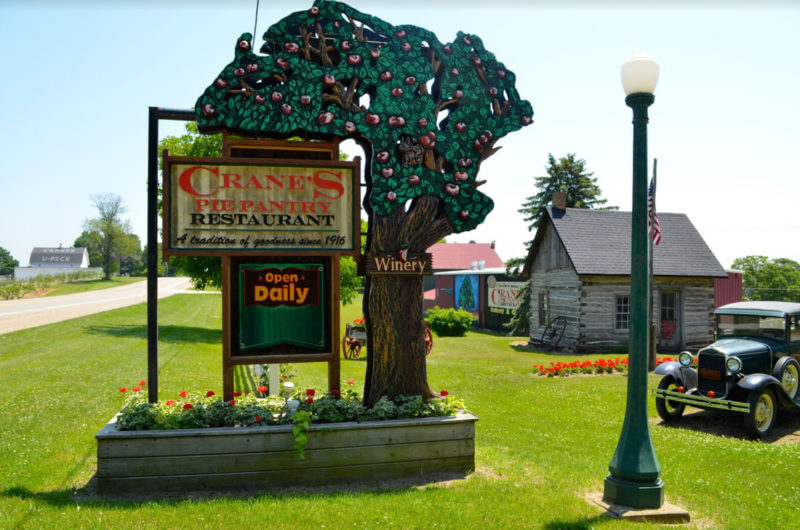 Visit Website
Address
6054 124th Avenue
United States
Regions: Southwest Michigan
It's an ALL-IN-ONE experience. Pies hot fresh from the oven...downhome food to leave even the fussiest eaters wanting more...and all set in an historical atmosphere...and wine, too...don't forget the wine!
Expand All
Contact
Joe Harbottle
Sales & Marketing
Description
Crane's Pie Pantry Restaurant & Winery is dedicated to providing you with exceptional food and drink in a unique atmosphere that is unlike any other. Crane's handmade fruit pies are still made the old fashioned way from family recipes passed down through the generations. Using fresh fruit straight off of the farm, only the highest quality ingredients, and the bounty of local food sources in our beautiful township, we are continuing the tradition of high standards that was first set on the Crane family farm in 1916.

The restaurant has grown considerably since the kitchen was up in the loft, and pies, fresh out of the oven, were taken down to customers. Now, there are two kitchens, both on the main level, and seating for up to 80 people.

But be careful...there's often a two-hour wait for a table on weekends during their busiest time in September and October. After reserving a table, head out to pick fruit and go for a hay ride or wander through a corn maze!

Browse the wealth of World War II and other historic memorabilia on display, including models of war planes hanging from the ceiling.

"It's like a museum. There's lots to look at while waiting!  Visit soon!
Photos