Back to listing
Gail Andrus Travel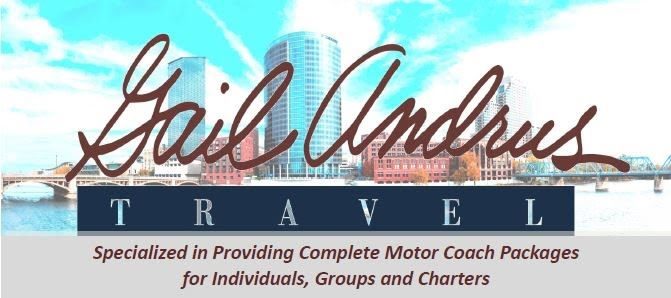 Visit Website
Address
400 Ann St. NW Suite 208
United States
Regions: Southwest Michigan
Expand All
Contact
Description
There is no additional cost when working through Gail Andrus Travel. They are recognized by the motor coach companies they represent for the volume of business and are compensated by them directly.

Gail Andrus Travel specializes in ground transportation and group tours.  They will help you coordinate/put together any type of tour that you are looking for!  Fall color tours, Detroit Tiger baseball games, and more.

Just give them a call and they will help walk you through the planning process to get things started.