Back to listing
Jackson Historic Prison Tours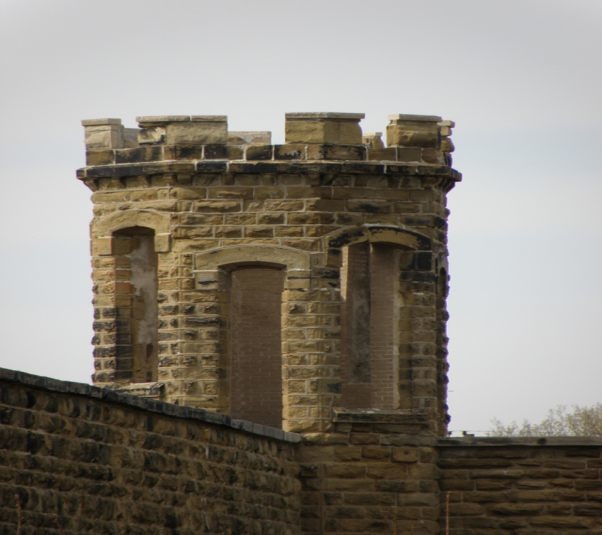 Visit Website
Address
100 Armory Court
United States
Regions: Southwest Michigan
BEGIN: the Jackson Historic Prison Tour in downtown Jackson at the historic Michigan Theatre with Jacktown: The Hist ...
Expand All
Description
BEGIN: the Jackson Historic Prison Tour in downtown Jackson at the historic Michigan Theatre with "Jacktown: The History of Michigan's First State Prison." See and hear utterly fascinating history in this interactive program with storytelling by live tour guides, film clips, archival photos, and audience participation. Experience intriguing tales of prison life, crime, corruption, colorful characters, hilarious amusements, wardens, night-keepers, and reforms. Witness what solitary confinement held in store for those who disobeyed and the types of punishments meted out to others. Glimpse into the past mini-city of factories and farms that the prison became as it grew into the largest walled prison on the planet and turned Jackson into one of the leading industrial cities in the nation.

NEXT: LUNCH -- Board the bus to a locally owned and run Jackson restaurant. As you fill up on soup, salad, sandwiches, hot and cold drinks, and dessert, your friendly, knowledgeable, tour guides entertain you with tales of Prohibition, famous/infamous inmates who have inhabited the Jackson Prison, including Detroit's Purple Gang and Dr. Jack Kevorkian, a one and only helicopter escape, plus more!

"DO TIME' at MICHIGAN'S FIRST STATE PRISON: Visit the Old Prison, now Armory Arts Village, a resident artists' community, for a tour "From Historic Prison to Artistic Vision." Experience more tales of this intriguing prison history while visiting the old solitary area, viewing murals depicting the unique prison history and painted by two resident muralists. Enter the brick, mortar, and stone Grand Gallery with its windows still lined by prison bars and built entirely by prison labor. Meet an artist in a studio formerly a cellblock, and see an apartment, once 36 cells. You will definitely hear the echoes of thousands of inmates past. When done, browse in the Grand Gallery to purchase souvenirs of your prison tour and arts, crafts, and jewelry from the resident artists.

"The First Degree" is the full tour described above. It lasts approximately 4-5 hours with lunch.

"The Second Degree" is a tour for those with time constrictions. Groups can select either the Michigan Theatre Program or the tour through Michigan's First State Prison. This tour does not include lunch. It lasts approximately 90 minutes - 2 hours.

RESERVATIONS ARE REQUIRED FOR ALL TOURS. Check our website (www.historicprisontours.com) for further information about price, menu, FAQ's and to read the outstanding testimonials about our tour, created by founder/director Judy Gail Krasnow and her company, Jackson Journeys LLC.