Back to listing
Nelis' Dutch Village
Visit Website
Address
12350 James St.
United States
Regions: Southwest Michigan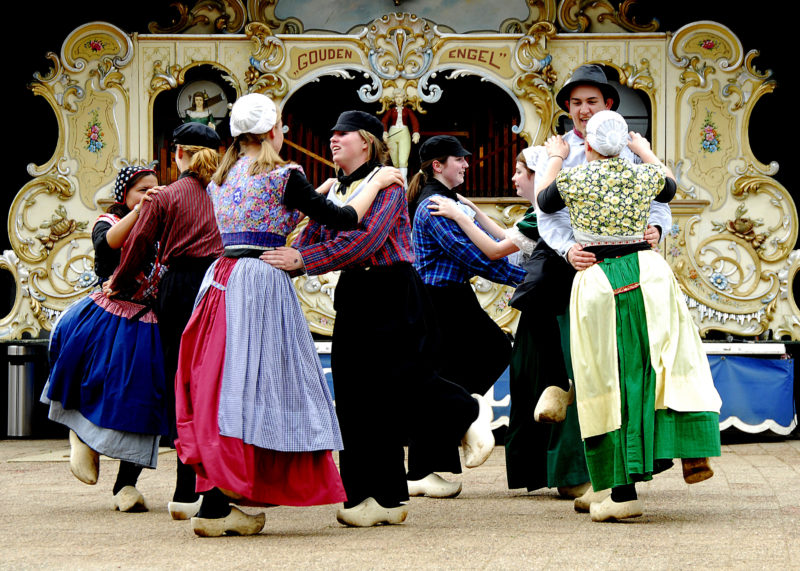 Group tour visitors step off the bus at our doorstep and began a fun, entertaining journey to another time and place.
Expand All
Description
What's New at Nelis' Dutch Village?

Information

Venture with us into the Netherlands of over 150 years ago. Life was hard and met with great spirit that produced a scene like the one before you. Amid working windmills, flowing canals, bountiful gardens, and more than thirty buildings of Dutch architecture design, our associates in period Dutch costumes including Klompen (wooden shoes) bring the scene to life.

There are nine scheduled demonstrations including: Dutch Dancers folk dancing to the music of our huge Golden Angel Amsterdam Street Organ. Guests enjoy easy dance lessons afterward to become certified Dutch dancers. Why do people wear wooden shoes and how are they are made, let us show you. Enjoy an excellent delftware demonstration. Get the feel of life in our Frisian farm house with attached barn that showed how some villagers lived. There are also five self-guided activities including tasting samples of Dutch cheeses.

Authentic Dutch food is available on site in our Hungry Dutchman Café' and our large export shops have the perfect gift for any family celebration. We are super senior friendly with free adjacent parking for all vehicles, doorstep on and off access, benches for resting, no barriers, and convenient restrooms. We have entertained groups for decades and we look forward to welcoming your group here.

Dates/Hours of Operation
Theme Park & Shopping - 7 days a week in season.   Our large Import Shops open daily year-round.
Office: Monday - Friday; 8 am - 4:30 pm.
Photos