Back to listing
Schuler's Restaurant & Pub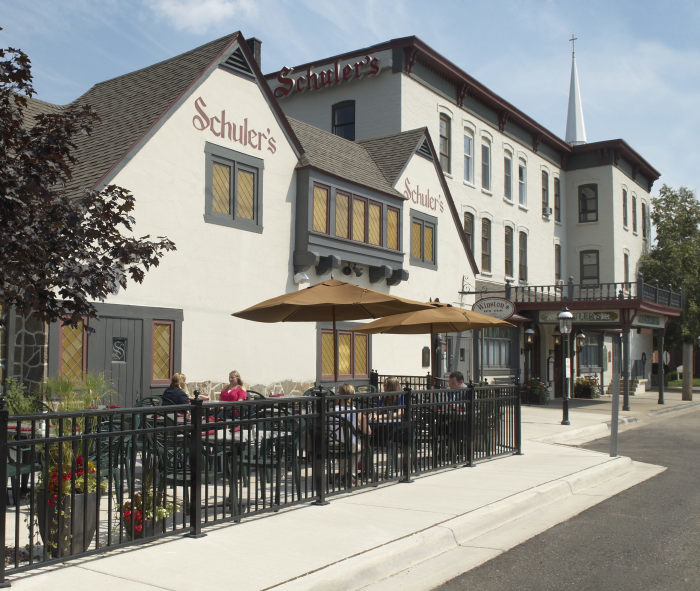 Visit Website
Address
115 S. Eagle Street
United States
Regions: Southwest Michigan
Expand All
Contact
Description
Since 1909, Schuler's Restaurant & Pub has remained true to its missions to offer quality food and excellent service in a warm and welcoming atmosphere.

Notice the murals on the walls throughout Schuler's. Read the sayings etched into the beams in the main dining room.  They are the result of the owner's insatiable interest in history. Both have become part of the charm that continues to draw customers from hundreds of miles around to dine here.

Celebrating the Schuler Way has become a multi-generational affair for long-time guests, their children and grandchildren.

Staying true to what we do best is the only one element in creating and achieving our goal:  to always provide something new, something fresh and something special.  We look forward to welcoming you to our restaurant during your next visit!