Back to listing
Silver Beach Carousel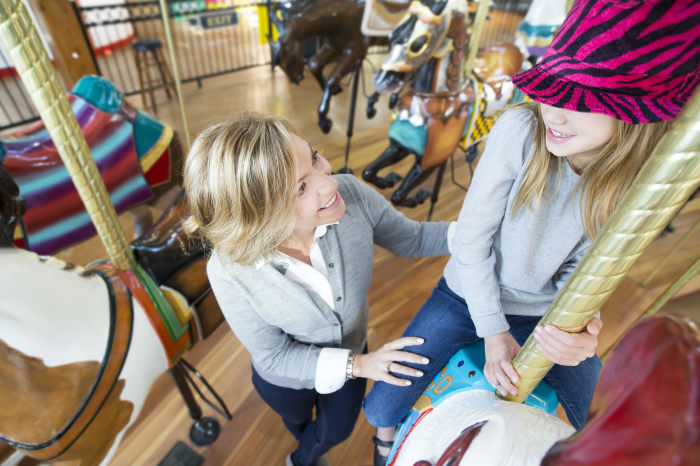 Visit Website
Address
333 Broad Street
United States
Regions: Southwest Michigan
Expand All
Contact
Description
See all 48 unique carousel figures and two chariots. Pick your favorite and come ride beneath 1000 twinkling lights.

The Silver Beach Carousel, with its brass ring machine and 44 hand-carved, life-like horses began thrilling crowds of visitors in 1910.

Operators and volunteers are pleased to assist you with step ladders or a helping hand. Wheelchair ramp available for easy accessibility onto deck. Sea Serpent Chariot accommodates two wheelchairs or one wheelchair and sitting companion.

Enjoy the sights and sounds of a bygone era as the over 100-year-old band organ thrills the ear with the familiar marches and waltzes known to generations of carousel riders.






Photos