Back to listing
USS LST 393 Veterans Museum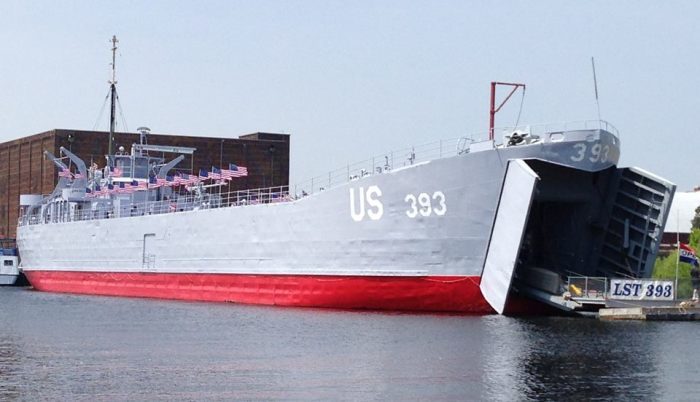 Visit Website
Address
560 Mart Street
United States
Regions: Mid-Michigan
Expand All
Contact
Description
The all-volunteer USS LST 393 Veterans Museum is one of the last two World War II "landing ship tanks" in America, and is one of only two LST's (Landing Ship Tank) remaining from 1,051 built during WWII.

A veteran of three invasions including D-Day, it displays thousands of artifacts from all services and seven U.S. conflicts. The ship itself is the most historic artifact, it is fully restored and all six decks are open to tours.

The museum's mission: "To restore and preserve LST 393 and to honor all American veterans and their sacrifices."

The museum is open May - September for tours.