Back to listing
Alpena Convention and Visitors Bureau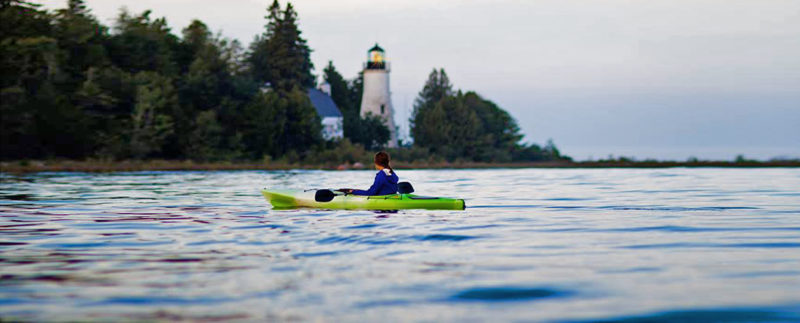 Visit Website
Address
410 N. Second Avenue
United States
Regions: Northern Michigan
Alpena: Sanctuary of the Great Lakes
Expand All
Contact
Description
The historic port city of Alpena is nestled between a lush green forest and a vast blue bay in Northeast Lower Michigan. A community founded on the fishing and timber industry, Alpena is now the place where cultural heritage collides with relaxed outdoor adventure.

Alpena offers more than 100 miles of groomed trails, over 300,000 acres of open water, 1,000 miles of shoreline, 7 lighthouses, 3 Dark Sky Preserve parks, more than 50 parks and 43,000 acres of State forest land. Alpena is also home to Thunder Bay National Marine Sanctuary, the nation's ONLY freshwater marine sanctuary. This underwater park protects a nationally significant collection of nearly 200 shipwrecks in Lake Huron; a few of which can be seen aboard Lady Michigan, Alpena's glass-bottom boat. Hunt for 400 million-year-old fossils at Rockport State Recreation Area park and then head downtown for wine tasting. Or, kayak the Wildlife Sanctuary and then take in a live theater show. Whether you're fishing, enjoying gourmet food, or visiting art galleries, our natural beauty embraces you. Our hiking and biking pathways, kayak and birding trails and pristine shorelines bring you back to what matters most in life – time spent with people you care about.  We invite you to escape the stress of everyday life and relax, restore, and rejuvenate in Alpena, Michigan, the Sanctuary of the Great Lakes.

Customized tours and itineraries are available upon request. Popular options: Shipwreck tours, Lighthouse tours, and fossil hunting excursions.
Photos