Back to listing
Aquastar Cruises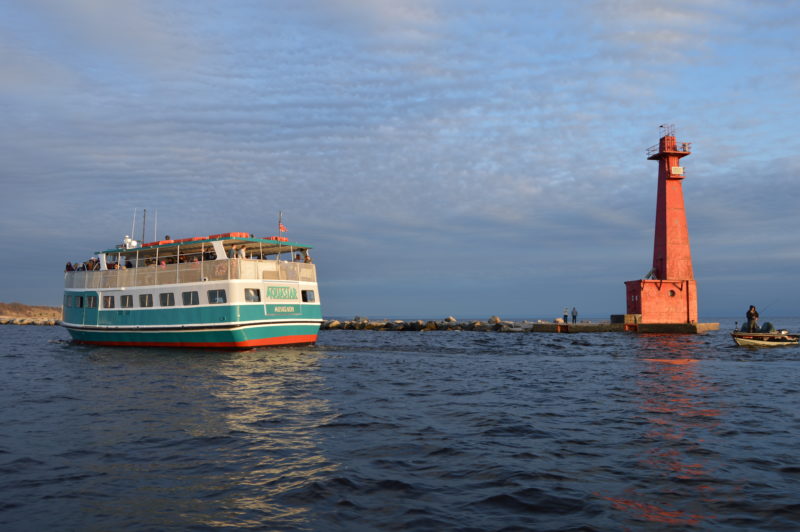 Visit Website
Address
560 Mart Street
United States
Regions: Mid-Michigan
All Aboard! The Aquastar cruises Muskegon Lake and Lake Michigan. Don't miss the boat!
Expand All
Description
THE AQUASTAR
Formerly known as The Port City Princess, the Aquastar continues to cruise Muskegon Lake and Lake Michigan allowing her passengers to enjoy getting out on our special lakes.

We offer both private charters and public cruises during our sailing season from mid May through September.  Join us for an afternoon on the water or board after dinner for a beautiful cruise into the sunset. Maybe you would enjoy one of our many specialty cruises.  Or, get the boat all to yourself to celebrate a special occasion with up to 150 of your closest friends. Decorate as you wish and have it catered, hook up your music and throw a party!

The Aquastar pays homage to Muskegon's rich maritime history dating back to the 1930s. Taking inspiration from the SS AQUARAMA, the ship brings a sense of nostalgia and a historical intrigue.  Docked near the LST 393 it makes for a great t

The Aquastar is a Coast Guard inspected vessel.

Check the schedule and book your ticket online now at aquastarcruises.com

CRUISE MUSKEGON LAKE IN A WHOLE NEW WAY  Lots of cruises from which to choose...
Afternoon Cruise
Sunset Cruise
Workaholic Women's Wednesdays Cruise
Pirate Cruise AGHRRRR
Luau Cruise
Photos
Video
Aquastar Cruises Muskegon Lake and Lake Michigan
Enjoy some time out on Muskegon Lake and Lake Michigan aboard the Aquastar. Take in the views that you can only see from the water.