Back to listing
Cops & Doughnuts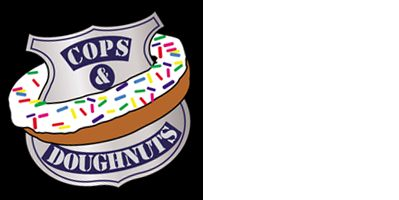 Visit Website
Address
521 N. McEwan Street - Historic US-27
United States
Regions: Mid-Michigan
World Famous Cops & Doughnuts Headquarters - Real Cops & Real Doughnuts
Expand All
Description
This doughnut shop and bakery in Clare, Michigan, has been in constant operation since 1896. The business was within weeks of closing when who came to the rescue? None other than the members of the Clare Police Department! All of them.

That's right, all nine members of the local police department banded together to save this historic business. Now dubbed "Cops and Doughnuts," the business boasts handmade confections of all types. Get a warm fresh doughnut and a steaming cup of cops coffee while you enjoy the police decor and friendly, and very safe, atmosphere.

With a play on word, the menu offers delicious Doughnuts and Pastries like The SQUEALER and his COUSIN VINNY,  NIGHT STICK, TASER, BLUE GOOSE and so many more.

After enjoying your treats and browsing the store, get your mug shot taken! Wander around the block to walk off the sugar and enjoy the Clare Art Alley (behind Cops & Doughnuts). Are you on a tight schedule touring our great state? No worries. Always on duty, the Cops & Doughnuts Bakery is open 7 days a week, 24 hours a day from Memorial Day to Labor Day.

Come and see the new bakery in Downtown Clare, Michigan that everyone is talking about. "A Bucket List Destination"
Photos