Back to listing
Fogo de Chao Brazilian Steakhouse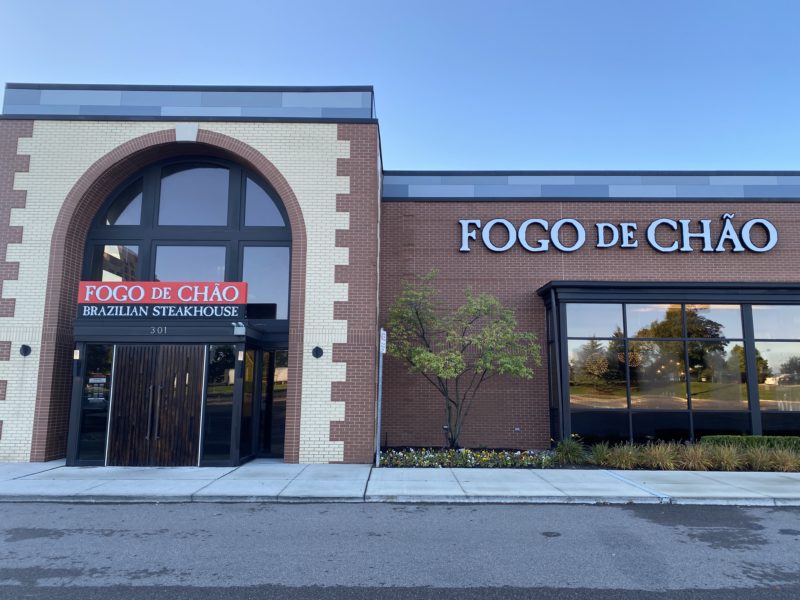 Visit Website
Address
301 W. Big Beaver Road
United States
Regions: Southeast Michigan
Brazilian Culture Interest? Start here for an authentic Brazilian experience!
Expand All
Contact
Description
The name Fogo de Chão is pronounced (fo-go dèe shoun). The name means campfire or fire on the ground.

The full Churrasco experience is our prix-fixe menu which includes continual service of our fire-roasted meats carved tableside by Brazilian trained gaucho chefs, including house specialties like Picanha(signature sirloin), Filet Mignon, Ribeye, Fraldinha (Brazilian sirloin) Cordeiro (lamb) and more.

Each experience starts at the gourmet Market Table & Feijoada Bar featuring seasonal salads, fresh vegetables, feijoada (traditional black bean stew served over rice), soups and more.

You may visit as often as you like during your meal. In addition to the main dishes, enjoy a variety of traditional Brazilian side dishes such as the world famous pão de queijo (warm cheese bread) served tableside.

Fogo is the ideal place for groups of all sizes. Our dedicated sales managers will offer a range of customizable menus, package options, private and semi-private dining spaces to suit your needs.

first restaurant, built of a wood structure and nestled in the countryside of Porto Alegre, grew out of an obsessive dedication to quality, investments in the art and culture of the city and a respect for the heritage of the founders' families.

After gaining a reputation among politicians, businessmen and celebrities who flocked from all over Brazil to taste the experience, Fogo opened its second restaurant in São Paulo.

At the requests of loyal American guests, the Fogo concept was exported to the U.S. with a stateside debut in Dallas, Texas.

Between 1997 and 2013, this pioneering churrascaria continued its expansion in Brazil and the U.S. opening 29 new restaurants.


Photos