Back to listing
Ford Piquette Avenue Plant Museum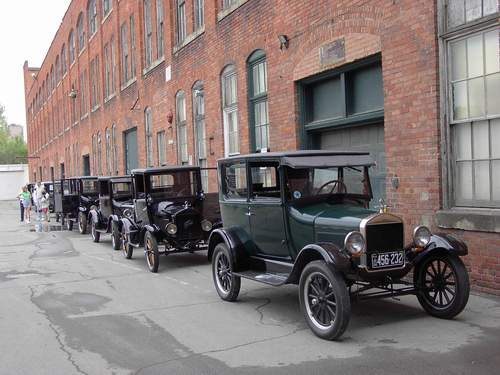 Visit Website
Address
461 Piquette Avenue
United States
Regions: Southeast Michigan
The Ford Piquette Avenue Plant Museum is one of the oldest surviving automobile factories in the world!
Expand All
Contact
Samantha Wilkinson
Museum Operations Manager
Description
Opened in 1904, this U.S. National Historic Landmark is the birthplace of the Model T, the car that put the world on wheels!  Through photo, films, exhibits and more than 65 rare vehicles, the museum brings to life the industrial, cultural, and social history of the City of Detroit just after the turn of the century.
The Model T changed not only what we drove then, but how we live today. And it was conceived, developed, and built right here.
Today, you can visit the birthplace of the Model T. The Ford Piquette Avenue Plant is again open and evolving into a symbol of Detroit's ability to invent, innovate, and rebound.


Walk the plank floors worn smooth by hundreds of workers and thousands of cars.


See Henry Ford's competition, his early successes and false starts.


Learn how volunteers saved one of the world's most significant industrial buildings right here in the mechanical heart of Detroit.


We require that groups of 15 or more make reservations for their tours by calling our office ahead of time. Our number is 313.872.8759.
The admission rate for groups of 15 or more with a reservation is $10 per person. We can accommodate custom start times for groups and can also customize the length of tour.
Typical tour length is one hour and 30 minutes. Please note: If your group is very large, we will need to split the group into smaller groups so that everyone can enjoy the tour, hear the guide, and enjoy our exhibits. The maximum group size per docent is 25.
Piquette has an elevator and is disabled accessible. Considering the age of our building, floorboards may be slightly uneven in some areas.
We do not have heating or cooling, so please dress accordingly for the season
The Ford Piquette Avenue Plant is recognized as one of the most significant automotive heritage sites in the world.
Photos