Back to listing
Holland Area Visitors Bureau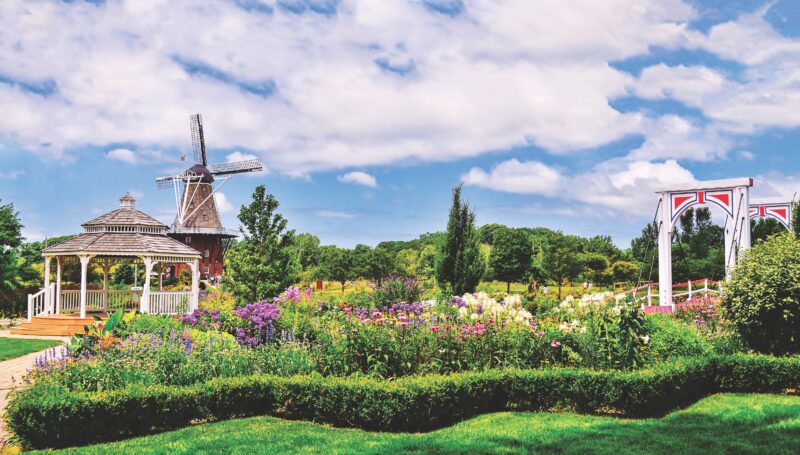 Visit Website
Address
78 E. 8th Street
United States
Regions: Southwest Michigan
Discover Holland Michigan and discover your new favorite getaway waiting to welcome you. Where little moments become lasting memories.
Expand All
Contact
Milly Hudgins
Media and Markets
Description
HOLLAND AREA:  Where the spirit of adventure collides with an inviting mix of history and hospitality.  A place where we explore, shop, eat, drink, play, and relax.  A place where a culture of craft inspires our breweries, restaurants, and people. A place with small town charm and big city amenities.  A place made for you. 
Stroll our downtown heated streets and cobblestone sidewalks where over 100 specialty shops, breweries, and restaurants invite  you to shop, dine, and enjoy our charming downtown. No matter the season, Holland provides the perfect landscape for your adventure!
Visit Windmill Island Gardens
Visit Veldheer Tulip Gardens
Experience Tunnel Park  
A picturesque place to watch a sunset, Tunnel Park is named for the concrete tunnel that cuts through a sand dune
Explore Outdoor Discovery Center
Visit Nelis' Dutch Village
Experience The Holland Princess
Visit Holland Museum
Discover Holland Bowl Mill
Explore DeGraaf Nature Center
Experience The Cappon and Settlers Houses
Vineyards
Orchard/Cider Mills
Farmers Market
Dune Rides
Cruises
We have it all!
Photos