Back to listing
Lake Michigan Carferry Service - SS Badger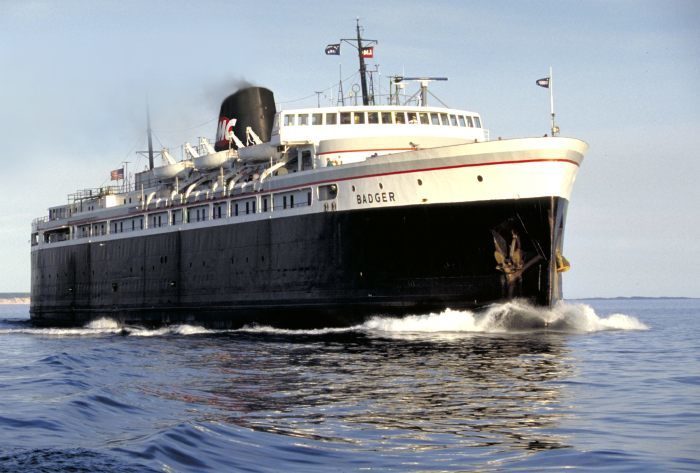 Visit Website
Address
701 Maritime Dr.
United States
Regions: Northern Michigan
Bon Voyage! Treat your group to something really unique...Enjoy a relaxing 4-hour cruise aboard the S.S. Badger.
Expand All
Contact
Shelby Soberalski
Director of Marketing and Sales
Description
Treat your group to something really unique...Enjoy a relaxing 4-hour cruise aboard the S.S. Badger between Ludington, MI and Manitowoc, WI (your motorcoach sails with you). Live entertainment, spacious decks, food service, and much more.

Services:
Step-on group greeter, group meal plans, driver & escort comp.

The S.S. Badger is the last coal-fired passenger steamship in operation in the United States. She has provided a fun, reliable and affordable shortcut across beautiful Lake Michigan for more than 60 years and has transported millions of passengers since her re-birth in 1992.

The 410ft. S.S. BADGER can accommodate 600 passengers and 180 vehicles, including RVs, motorcycles, motor coaches, and commercial trucks during her sailing season.

Her unique, bold character takes you back to a period of time when things were simpler – offering valuable time to slow down, relax and reconnect with those you love. She is the continuation of a unique and vital maritime tradition, and we celebrate that heritage on board in fun ways that educates and entertains. Her mission has changed from the days of carrying railroad cars 365 days a year, but the Badger's role in the hearts of the areas she serves has not.

Enjoy a relaxing 4 hour cruise across Lake Michigan aboard the S.S. BADGER and choose between numerous amenities available.

ON BOARD

- Famous Badger Bingo
- Shopping in the "Boatique"
- Staterooms
- Enhanced Wi-Fi
- Free Movies
- Lounging
- Kid's Areas
- Open Deck for Walking and Fresh Air
- Live Entertainment
- Board Games
- Museum
- Quiet Areas

DINING
All dining and bar locations feature items made with local Michigan and Wisconsin ingredients

- Upper Deck Cafe
- Badger Galley
- Full Service Bar
- Bloody Mary Bar



SHOP ON BOARD
The Best store available on the Great Lakes! Our online store features only a sampling of some of the unique finds for our on board gift shop. You can also check out the small gift shop inside of the new Ludington ticket office.

ASSISTANCE

A stairlift to transport wheelchairs and passengers needing assistance is available when boarding and disembarking. Wheelchair lift has a maximum 400 pound capacity. Passengers with motorized wheelchairs may have to ride the lift separately from their chairs. A handicap-accessible restroom is also available; movie lounge and Badger Boatique are wheelchair accessible from the port side passageway.


Photos