Back to listing
Old Mackinac Point Lighthouse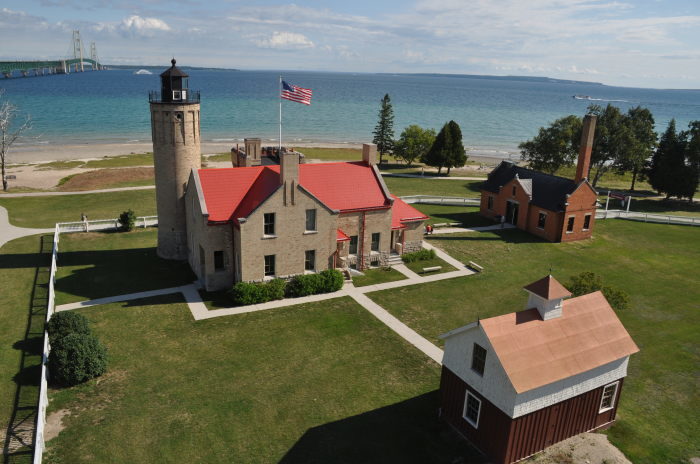 Visit Website
Address
526 North Huron Ave.
United States
Regions: Northern Michigan
A point in the storm and a guiding beacon since 1889
Expand All
Contact
Description
A point in the storm and a guiding beacon since 1889, Old Mackinac Point Lighthouse helped passing ships navigate through the treacherous waters of the Straits of Mackinac. There's just as much to see from the top of the tower as inside the original buildings. Authentically restored quarters and exhibits, including the original lens and an audiovisual program, Shipwrecks of the Straits, make this "Castle of the Straits" a true gem of the Great Lakes.

Information
Historical guides in period costume, interactive exhibits and period settings will take the visitor back to 1910 when this light station guided Straits of Mackinac ship traffic. Guided tours and walks up into the tower will take place throughout the day.Our newest exhibit, the Straits of Mackinac Shipwreck Museum, features artifacts recovered from ten wrecks near the Mackinac Bridge.

Dates/Hours of Operation

Daily: 9:00 a.m. - 4:00 p.m. (Early May to Mid October)

Later hours in peak summer season.