Back to listing
Port of Ludington Maritime Museum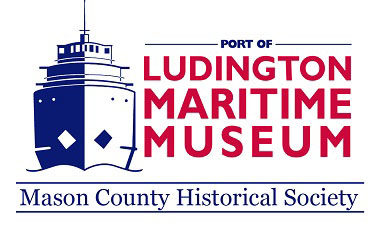 Visit Website
Address
217 S. Lakeshore Drive
United States
Regions: Northern Michigan
The Port of Ludington Maritime Museum brings history to life with digital storytelling, authentic images and artifacts, and engaging interactive exhibits that entertain, enlighten, and inspire!
Expand All
Contact
Rebecca Berringer
Executive Director
Description
Info
Located in the former U.S. Coast Guard Station, now listed on the National Register of Historic Places, this family-friendly, three-story museum overlooks Lake Michigan's wild shoreline, Ludington's iconic North Pier Light, and the historic carferry Badger, extending the maritime experience beyond its doors in this vacation wonderland.
The museum is operated by the Mason County Historical Society, which also operates the nearby Historic White Pine Village.
Services
The Port of Ludington Maritime Museums offers guided tours of the museum and a walking tour of  Maritime Heritage Trail. Visitors can also pilot the PM 22 Carferry across Lake Michigan, bring into port, or set out on a night crossing in our pilot house simulator. Captain Wallace Van Dyke is on board to assist visitors as they pilot the PM 22.
Hours (April - November)
10:00 am - 5:00 pm -
Extended hours can be arraigned at time of booking.
Group Tour Reservations:
Discounted Rates
Bus Driver & Tour Guide - free
Discounted rates for combined tours at Port of Ludington Maritime Museum & Historic White Pine Village
For more information contact Rebecca Berringer 231-843-4808 x103
Area Attractions:


Stearns Beach Ludington_______________________________nearby


Waterfront Sculpture Park_______________________________nearby


SS Badger_________________________________________nearby


Ludington State Park/Big Sable Point Lighthouse______________5 minutes


Historic White Pine Village_____________________________8 minutes


Silver Lake Sand Dunes_______________________________20 minutes


Country Dairy______________________________________30 minutes


Holland - Home of the Tulip Festival_______________________90 minutes


Traverse City - Home of the Cherry Festival__________________90 minutes


Mackinaw - Home of the Lilac Festival_____________________2 1/2 hours


Mason County Cultural Trail System


Agricultural Trail


Barn Quilt Trail


Lumber Heritage Trail


Music Heritage Trail


Sculpture Trail


Maritime Heritage Trail


Dining in Ludington
Lodging in Ludington
Photos