Back to listing
Shepler's Mackinac Island Ferry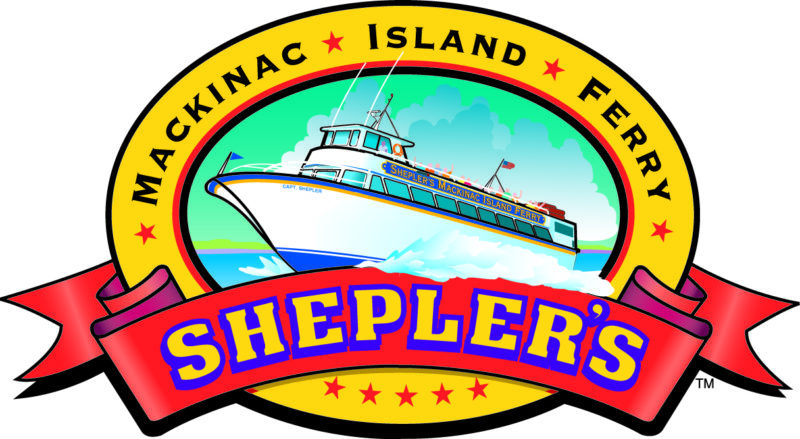 Visit Website
Address
556 E Central Ave.
United States
Regions: Upper Peninsula
The Gateway to Mackinac Island! Sheplers has been serving group tours for over 50 years.
Expand All
Contact
Description
The Gateway to Mackinac Island! Shepler's has been serving group tours for over 50 years.  Let us show you the true meaning of - First Class Service.  Every Guest.  Every Day.
Always fast.
We'll have you to the Island on a quick 16-minute ride.
Always friendly.
Our staff is ready to assist you in any way possible.
Always convenient.
One convenient dock at each port.  No need to search around for our boarding areas.  Leaving from both Mackinaw City (Lower Peninsula) and St. Ignace (Upper Peninsula).
Always dependable.
Our boats are reliable and we employ our own mechanics.  We ensure nothing interupts our scheduled departures.
Always Shepler's.
Shepler's Ferry is the longest running ferry service to Mackinac Island. Family owned and operated for over 75 years.  Preferred ferry line of the Grand Hotel, Mission Point Resort, and many other Mackinac Island properties.  More groups trust Shepler's with their Mackinac Island transportation than any other ferry line.  Here's why...


Free Package Planning - Shepler's can set up most of your activities on Mackinac Island and the surrounding area, and we do that free of charge.


Frequent Departures - Leaving every half hour in peak season and every hour in the shoulder seasons, we offer the most dependable transportation to the Island.


Fastest Ferries to Mackinac Island - All regular departures take a quick 16 minutes and are operated on our hydroplane ferries that we keep in top shape.


Friendliest Crew - Smiling faces await your group's arrival.  Our biggest asset is the team that we have assembled to make your experience the best imaginable.


Mighty Mac Departures - Treat your group to a trip under the Mackinac Bridge on the way to the Island.  Ask about times for these departures leaving from both Mackinaw City and St. Ignace.


Easy to Reach - Our Group Sales office is staffed year-round, so we can help with your planning when you need it most.


Motor Coach Services


FREE parking for your motor coach for the day or overnight.


Location:
Go to
sheplersferry.com
for precise driving directions to our Mackinaw City and St. Ignace Docks.
Photos