List of Packages

5052 M66 N
Charlevoix
,
MI
49720
United States
Phone: (231) 237-0884
Region: Northern Michigan
A majestic stone castle is your Northern Michigan tour destination!
More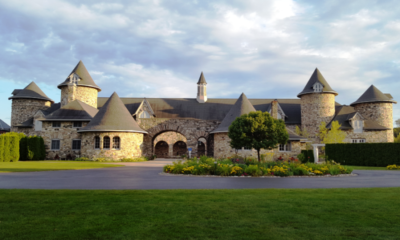 Enjoy an interactive event where you can test your crime solving prowess!
Pricing:
Pricing for the troupe is separate from tour and dinner pricing and depends on the troupe selected.
Description
We have the great fortune to be able to offer packages from 2 different Murder Mystery companies. One is a local troupe and the other is a national company, based out of Grand Rapids. Both shows are interactive events that will engage your group as sleuths to help solve the case. Murder Mystery troupe pricing is in addition to the tour and dinner package as they require a minimum fee and Castle Farms does not. Choose your favorite troupe package and add on the tour and dinner for $45 per person.
Local Troupe: Multiple cast members offer customization for your group upon request. The cost is $15 per person OR a minimum of $950.
National Troupe: Choose from nine different party themes and age ratings. Pricing for this group is based on guest count. Two actors are required for up to 50 guests at a flat rate of $1,299. Three actors are required for 51-100 guests at a flat rate of $1,599.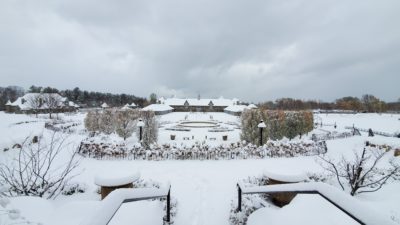 As the snow blows in, Castle Farms in transformed into a winter wonderland fit for a King, or Queen.
Pricing:
$10 per person for guided tour/$30 for tour and lunch/$40 for tour and dinner
Description
As the snow blows in, Castle Farms in transformed into a winter wonderland fit for a King, or Queen.  Although are gardens are covered in a soft blanket of snow, our history 100 years of history is not weather dependent.  Our guides have so many interesting stories to share, no matter the season.  Imagine how hard it would have been to run a farm of this size in northern Michigan that long ago!  Thankfully, our many royal collections and 1918 Sears & Roebuck/WWI Museum are tucked away safely inside and are always available.  Note: Holiday Display runs November 27-December 26, 2020 and a different package is available for those dates with separate pricing.