There's a lot to Love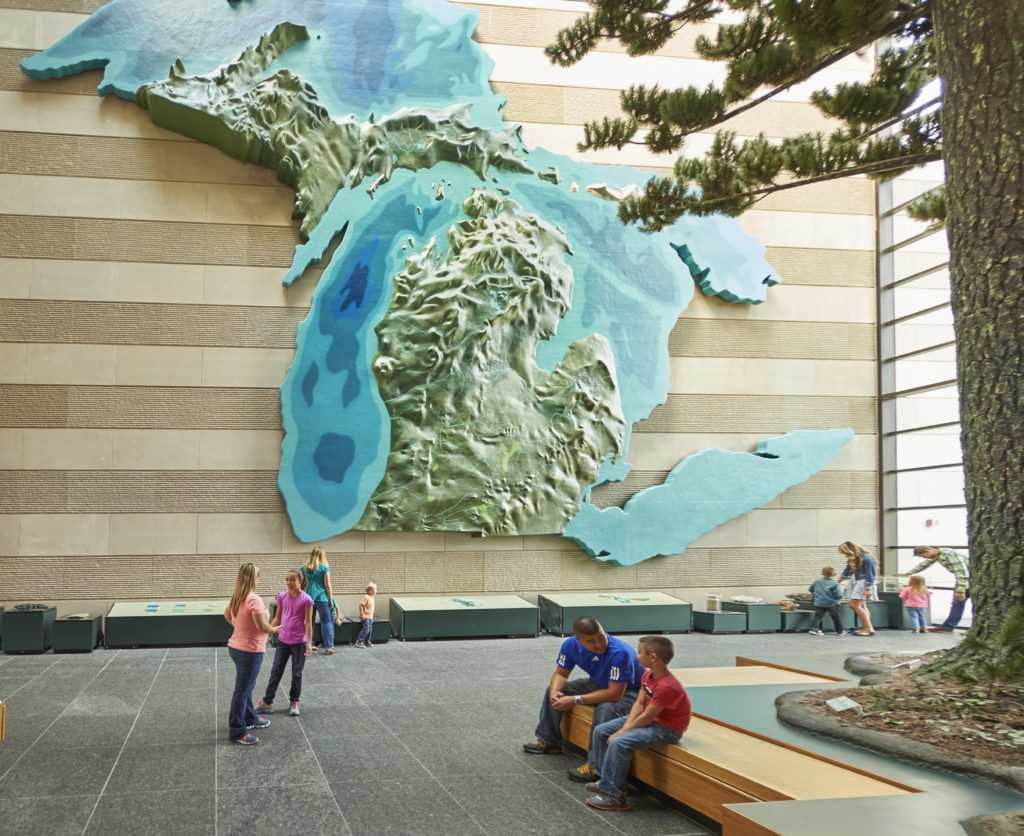 By Kelsey Smith
Living in The Mitten State, I've visited our capital dozens of times. But, my tour of Lansing last summer gave me a full sense of what the city can offer groups. Conveniently located in the middle of the state, Lansing screams with vibrancy — from diverse neighborhoods to world-class entertainment venues. The capital city is constantly growing.
My visit began at the Capitol, which took me back in time through Michigan's historic past. With 9 acres of hand-painted decorative art, the building, built in 1879, celebrates the state's detailed history and welcomes over 115,000 people every year. When groups tour the building, make sure they look up. The Capitol's dome offers a glimpse into the universe with its beautifully painted starry sky.
Our next stop was the Michigan History Museum, a place I hadn't visited since elementary school. Sprawling with five levels of permanent and changing interactive exhibits, the museum documents the state's earliest people to the late 20th century. In addition to the museum's iconic big pine tree, major exhibits include a three-story relief map of Michigan, a one-room schoolhouse, an Upper Peninsula copper mine, a 1920s street scene and a 1957 Detroit Auto Show exhibition.
No visit to Lansing is complete without heading east to visit Michigan State University, one of the largest, greenest campuses in the nation (Go Green!).
We toured a few gardens, the MSU Museum and the Broad Art Museum — a dynamic, contemporary art museum that serves as a major cultural hub for East Lansing and the local region. As it was mid-July, our campus tour was full of sunshine and heat, making our next stop, the Dairy Store, a necessity.
Visiting the Dairy Store is a rite of passage for every Spartan (and anyone visiting Lansing, if I'm being honest). The Dairy Store scoops out 32 original flavors of fresh ice cream (Izzo's Malted Madness or Dantonio's Double Fudge Fake, anyone?) and also offers yogurt, cheese curds and a variety of cheeses that are produced on-site by MSU agricultural students.
And, if groups visit at the right time, they can head upstairs and see the wonderful concoctions being created.
With rich history, diverse art and lots of school spirit, Lansing offers groups a thriving, urban destination full of small-town charm.
Photo Credit: Greater Lansing Convention & Visitors Bureau