A Miner's Life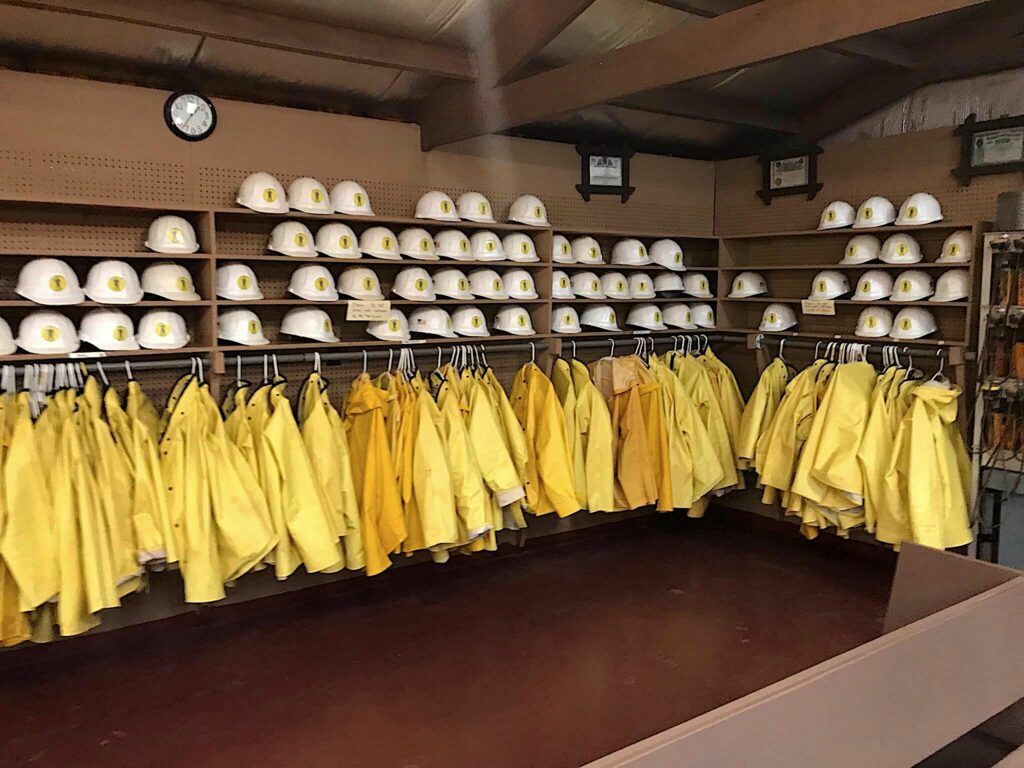 By Jackie Sheckler Finch
The old 1961 song "Big Bad John" kept running through my mind when I visited Iron Mountain Iron Mine. The cause? The massive 40-foot-high, 12-foot-wide statue named Big John standing outside the mine is said to be the world's largest miner. And the attraction's website has a video with Jimmy Dean singing the popular miner song.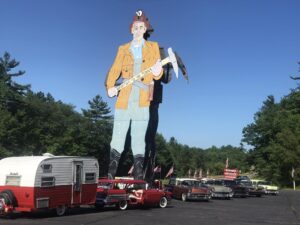 The mine operated for 68 years and produced 21,625,000 tons of iron ore for the steel mills of the Midwest. It is fascinating to see how iron miners worked from 1870 to 1945.
"Our goal is to educate young and old about the hard work of a miner in the late 1800s to early 1900s," says Karen Carollo Secinaro, general manager of the mine. "We try to make our tour adventurous, educational, and fun for the whole family."
Secinaro's father, Eugene Carollo, and her uncle, Albert Carollo, joined James Goullete to create the mine attraction. "My dad was the one who rediscovered the exploratory tunnel back in 1956. The tourist attraction opened in 1958 with the first walking tour. Later, they added a train, which is still used today," Secinaro says. "We try to keep it nostalgic."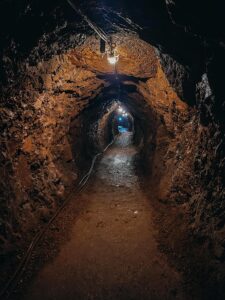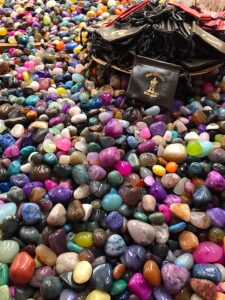 My tour started at the Rock Shop, a rock hound and geologist paradise filled with rocks from around the world. A woman on my tour was choosing beautiful stones to use in jewelry, while her husband was picking rocks to display in a cabinet at home. A nice touch in the Rock Shop was free artesian well water as a refresher.
After donning raincoats and hard hats, we climbed aboard a tram for a ride through a lighted tunnel carved through rock formations. Then we walked a short distance down another lighted tunnel to a large stope or cavern. A tour guide explained that the stope was created 400 feet underground by decades of mining.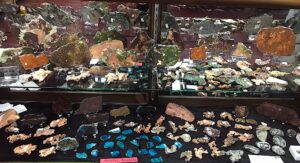 Pointing out various pieces of old mining equipment, our guide also explained how the equipment was used in the difficult tasks by iron miners. A tip—the iron mine stays at 43 degrees, so I was glad I wore a jacket and closed-toe shoes.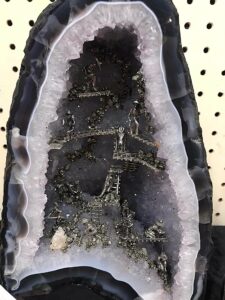 As for where Iron Mountain Iron Mine is located in Michigan's Upper Peninsula, I already knew the significance of the name of the small town of Vulcan. Thanks to my favorite high school teacher, I knew that Vulcan is the god of fire in ancient Roman mythology. Quite appropriate as the home of Iron Mountain Iron Mine.
Photos provided by Iron Mountain Iron Mine