Gilmore Car Museum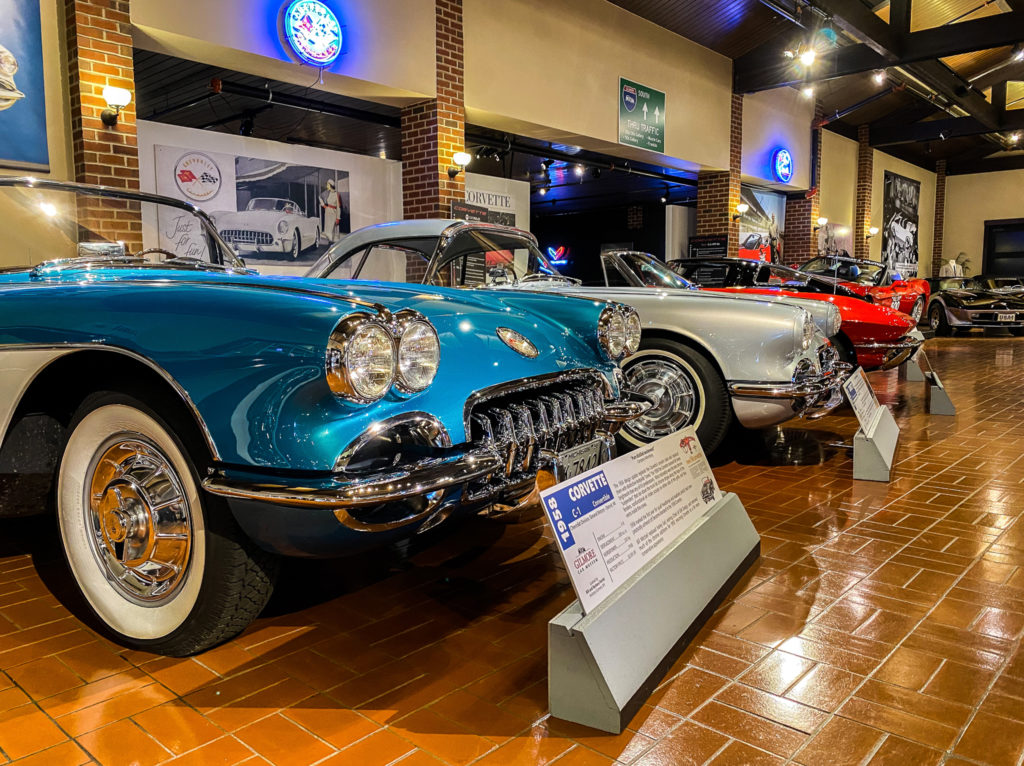 By Jackie Sheckler Finch
Gilmore Car Museum evokes memories for visitors.  My grandson Logan saw it before I did. A super cool 1970 Dodge Challenger, like one my brother Jim had owned back in the day. That started Logan talking about all the tales he had heard about his Uncle Jim and that muscle car.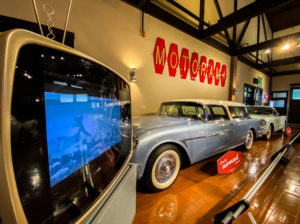 Such visitor reactions are part of the joy of visiting the Gilmore Car Museum in Hickory Corners, Michigan (located about 20 miles northeast of Kalamazoo), said Ken Fischang, museum director of commercial operations.
"So many folks refer to the Gilmore Car Museum as their 'happy place.' The vehicles are sculptures on wheels that often evoke memories of cars that positively impacted their lives in the past," Fischang said.
Opened July 31, 1966, the Gilmore Car Museum started in the 1960s when Donald S. Gilmore began collecting vintage automobiles. His wife Genevieve had the idea of turning the collection into a museum. Today, the Gilmore Car Museum is North America's largest auto museum with more than 400 vehicles on display and over 200,000 square feet of indoor event space and galleries.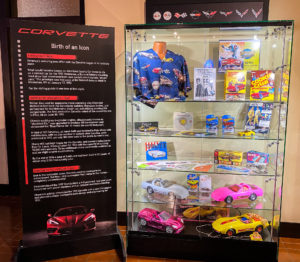 The museum's 90-acre Historic Campus features numerous vintage structures, including a restored and fully functioning 1941 Silk City Diner, a re-created 1930s Shell Station and much more.
In the "Born to Perform: The Era of the Muscle Car" exhibit, you'll step into an era where the engines were big and their performance was bigger. You'll see more than 20 vehicles, including a 1970 Ford Torino 429 Cobra Jet, a 1970 Dodge Challenger R/T Hemi and a 1967 Shelby GT500 Prototype.
The "Realistic to Whimsical: Tin Toy Cars of Yesteryear" exhibit will bring back memories of childhood with more than 150 post-WWII tin toys. And there's "Disney Magic and More," an exhibit featuring more than 100 pedal cars, including cars, tractors, airplanes, anniversary models, police cars and fire trucks. The exhibit is also home to the only movie set to ever leave Walt Disney Studios — the one-of-a-kind studio set and car from the 1967 Walt Disney film, The Gnome-Mobile.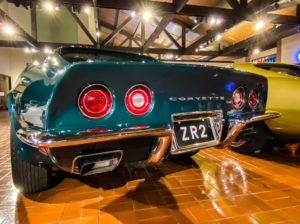 A temporary exhibit, "The Greatest Generation: The evolution of America's Sports Car," traces the history of the "dream car" Corvette. Curated with the help of Corvette expert Werner Meier, the Corvette exhibit showcases nearly two dozen of the rarest and most significant Corvettes from around America.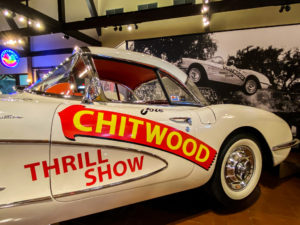 One of the eye-catching Corvettes is a 1958 Corvette C1 convertible hardtop used by Joie Chitwood in his 1958 Thrill Show where it flew through the air during ramp-to-ramp jumps. And the Corvette's mileage? Less than 19,000 original miles! My automobile aficionado brother would have been impressed.
This story originally appeared in the 2022 Circle Michigan Premier Group Travel Guide
Photos Courtesy of Gilmore Car Museum