Application for Membership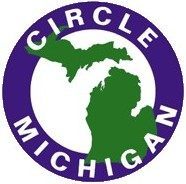 If you would like to become a member of Circle Michigan, you can submit your membership application online by downloading our Membership Application .  We have created this as a 'fill in the blanks' PDF that you can submit via email – or print out the application and send by either fax or U.S. Mail.
Membership Eligibility Requirements
All applicants must meet and/or submit the following requirements for membership:
Applicant must be located in the state of Michigan with the exception of Allied Partner Applicants.
Applicant must agree to establish and maintain consistent and acceptable policies regarding tour planners in the areas of advance reservations, deposits, group rates and complimentary policies.
Applicant must agree to actively follow-up on all applicable Circle Michigan leads and referrals.
Applicant must be a member in good standing of a travel-related association.
Applicant must agree to abide by Circle Michigan Bylaws and Code of Ethics.
Membership Application – Fees & Definitions