Spirited city bustles along Lake Superior's shore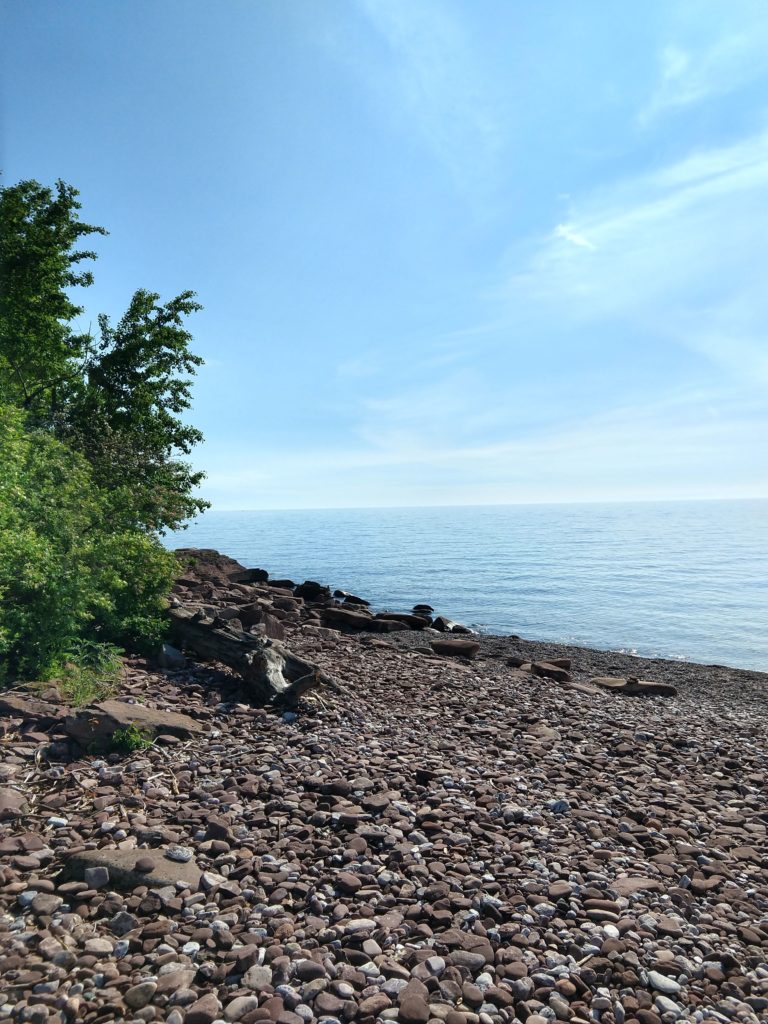 By Courtney Birchmeier
I've lived in Michigan all my life, but it wasn't until last summer that I visited the Upper Peninsula for the first time. After several days of exploring the remote, natural beauty that I expected to find, my travels led me to Marquette — and boy was I surprised. In Marquette, I found a spirited city, where old and new converge amid Mother Nature's best.
There's a lot to do in the U.P.'s largest city, which is situated atop a hill sloping toward Lake Superior. My boutique hotel, the historic Landmark Inn, was right downtown, the perfect starting point for exploring. I browsed the gift shops and boutiques on foot, which racked up thousands of steps on my Fitbit. A walking path along the Lower Harbor provided great views of the lake. The extra cardio made my stops at Baby Cakes Muffin Company and Donckers (an artisan chocolate and sweet shop) much more justified.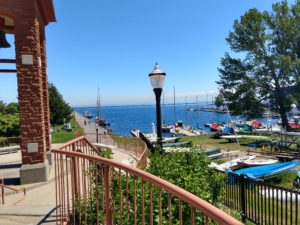 In the historic downtown, independent dining establishments are plentiful. There's Iron Bay Restaurant and Drinkery, which serves creative comfort food in a historic foundry building. Or, there's Lagniappe, a Cajun/Creole eatery, where I felt like I was transported from Marquette to a speakeasy in Louisiana. When having Saturday brunch at Steinhaus, I enjoyed a German-inspired dish in a cozy atmosphere.
And, let's not forget the breweries. I didn't have time to visit all of them, but those I did were top-notch. A yellow house on Third Street is the unsuspecting home of Blackrocks Brewery, where I sampled a roasty and chocolatey Coconut Brown. At Ore Dock Brewing Company, the trendy and casual atmosphere juxtaposes nicely with its historic setting. I sipped a Belgian-inspired Fresh Coast, while watching the other guests play board games, chat with friends and line up for the food truck parked outside.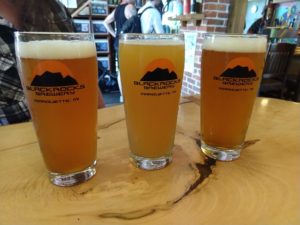 Beyond the downtown area, Marquette offers a natural setting for all levels of adventurer. Scenic vistas, miles of trails and rushing waterfalls are all within reach. Don't miss Presque Isle Park, a 323-acre forested peninsula with unmatched views of Lake Superior. As Marquette's recreational crown jewel, the park can easily fill hours of an itinerary.
My 36 hours in Marquette weren't enough to see and do it all. I didn't have time to visit Northern Michigan University or its famed Superior Dome. But I think the city's charm will pull me back again soon.
Photos Courtesy of: GTM/Courtney Birchmeier