A Charming Collection of Cities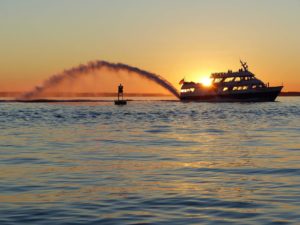 The Northern region is a sigh of contentment, an  exhale, and a feeling of rejuvenation all in one.  This region is as diverse as the rest of the state—so much to offer in a comparatively small space. The opportunities here are as wide and varied as the travelers that flock to the area.  Northern Michigan has a distinct personality.  This area is a heady mix of old-fashioned and modern. In Ludington, you can relax along the lakeshore and enjoy a small town vibe complete with ice cream shops, fudge, and all the vacation necessities. This city is easy going and easy to love with small town charm in abundant. With its 180 miles of Lake Michigan shoreline, Traverse City is a place we would all like to call home. Board a tall ship and enjoy first hand the fresh, clean air as the Northern Michigan wind blows through your hair. Help raise the main sail or simply sit back and enjoy the majestic view.  As you journey further north, explore the Music House Museum and enjoy a rare collection of musical instruments as you listen to the music they make.
Visit Castle Farms where you can wander the gardens, take a guided tour, or just enjoy the architecture of a French-style chateau.  View the magnificent scenery and sunsets on Lake Michigan.
A popular seaside resort since the 19th century when visitors arrived by train or steamer, groups will love the Victorian charm of Petoskey. Get a step on history tour of the "Painted Ladies", colorful Victorian homes and cottages. Discover Ernest Hemmingway's true love and fascinating stories about historic Bay View. Stop at the historic Gaslight District for lunch and shopping or indulge your sweet tooth at Kilwins Chocolate Kitchen.
Northern Michigan is also the gateway to the Upper Peninsula.  Cross the Mighty Mac or board a ferry to Mackinac Island to escape the every day pace of life.  The Straits of Mackinac are where Lake Michigan and Lake Huron meet.
Travel south along the shore of Lake Huron where you will find what sailors have always searched for when the weather took a turn for the worst, a sanctuary. Alpena is a friendly place where history and heritage collide with relaxed outdoor adventure. Your base camp for adventuring through Northern Michigan. Alpena is a modern city at nature's doorstep where you can relax, rejuvenate and discover what matters most in life, all over again, in the sanctuary of the Great Lakes.
Whatever you desire, you will find that all the communities in this region are full of wonder, natural or otherwise. The Northern region of Michigan is a prime example of what makes this state so singular. Within the space of few hundred miles, visitors can have completely different but equally unforgettable Michigan experiences. Live it up in an urban city filled with progressive cuisine, cutting-edge art, and several music venues. Make your way north for an even-keeled visit filled with sun, sand, sports, and sipping drinks. Whatever you want, at your fingertips. That's Northern Michigan.
Itineraries
Nautical North Adventures on the Sunrise Side
Legends & Lore of the Lakeshore
Your Magical Michigan Christmas
9922 Front Street
Empire, MI 49630-9797 US
100 Lewis Street
Petoskey, MI 49770 US
2011 Woodland Avenue
Petoskey, MI 49770 US
6845 US 31 N
Alanson, MI 49706 US
List of Members
Members found: 34

showing 1 through 4 of 4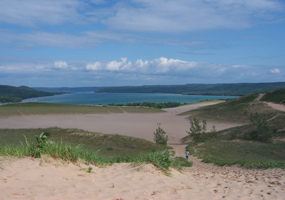 9922 Front Street
Empire, MI 49630-9797
United States
Phone: (231) 326-5134
Region: Northern Michigan
Details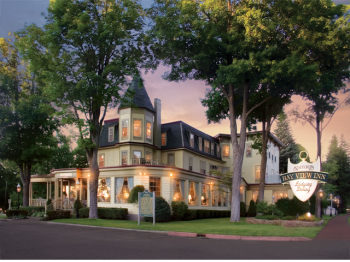 2011 Woodland Avenue
Petoskey, MI 49770
United States
Phone: (800) 737-1899 (231) 348-6017
Region: Northern Michigan
Their flagship property, Staffords Bay View Inn, offers guests the grace and romance of a bygone era.
More
Details
6845 US 31 N
Alanson, MI 49706
United States
Phone: (800) 737-1899 (231) 348-6017
Region: Northern Michigan
Nestled in Alanson on the picturesque Crooked River on the historic Inland Waterway.
More
Details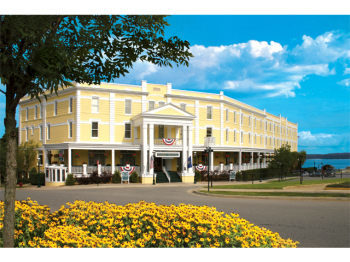 100 Lewis Street
Petoskey, MI 49770
United States
Phone: (231) 348-6017 (800) 737-1899
Region: Northern Michigan
Experience the grandeur and elegance of a by-gone era without leaving modern day conveniences behind.
More
Details