Great Little Christmas Getaway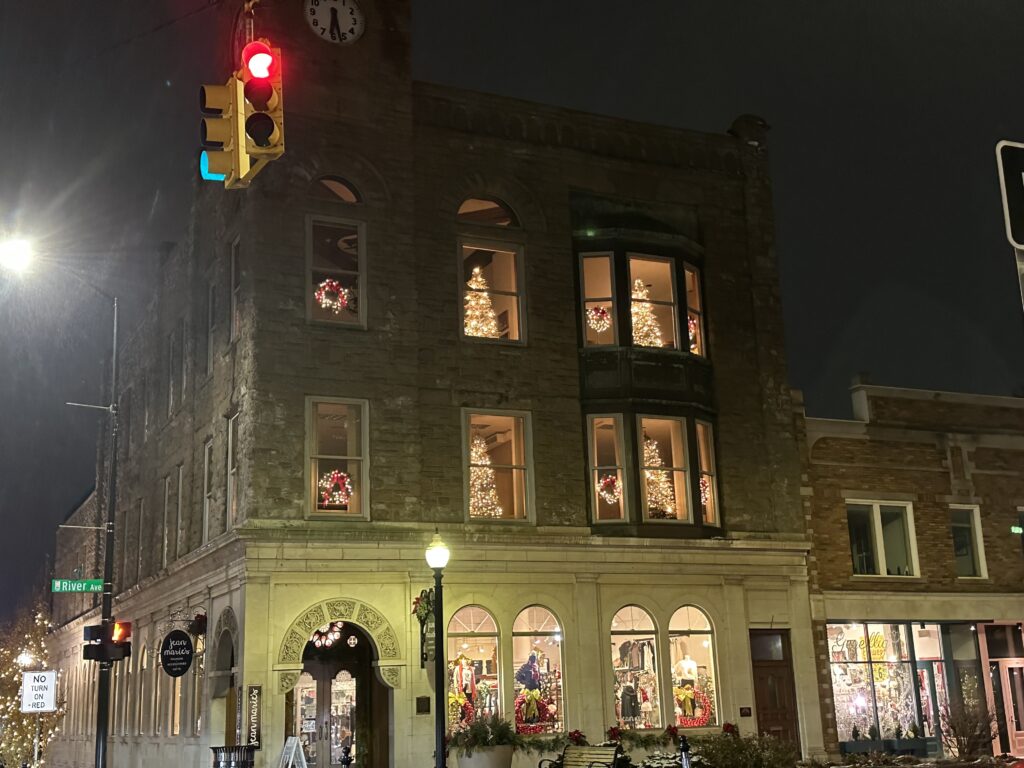 By Janet Kasic  Last Saturday evening I spent some time in downtown Holland, Michigan.  I was hopping…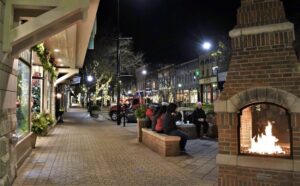 and it was beautifully decorated for the holidays!  Restaurants were busy and many people outdoors warming themselves by the outdoor fireplaces along the sidewalks.  Did you know the sidewalks downtown are all heated?  Of course that helps to keep the snow and ice off of the walking areas.  Holland has a very nice shopping and dining downtown area.
Lots of pubs and boutiques.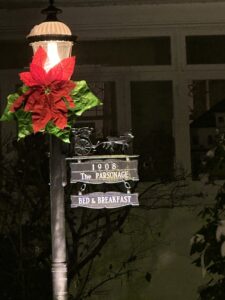 But there is a really lovely B & B about 16 blocks from all the hustle and bustle of downtown.  The Parsonage 1908 Bed & Breakfast!  This historic home was built in 1908 for the minister of one of Holland's early Dutch churches.  It's nestled in a residential neighborhood.  Inside, the inn has an elegant but yet homey atmosphere.  A special treat for guests, you must try their "Famous Baked Pancakes".  A full breakfast is served each morning in the formal dining room.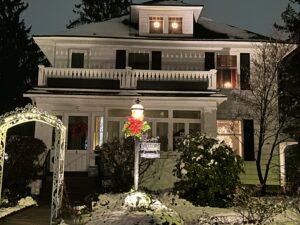 The Parsonage 1908 Inn is located just a few blocks from the historic Hope College.  Hope College started out in 1851 as Holland's Pioneer School.  The school focused on academics with an emphasis on Christian faith.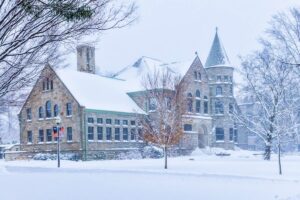 For those that prefer a unique hotel, there is the beautifully designed Haworth Hotel on the campus of Hope College.  The hotel has a very modern, European style to it.  Circle Michigan will host our company's annual meeting here next October.  So looking forward to it! 
Holland makes for a great little getaway during the Christmas season!